Getting your business started on social media can be time consuming, difficult to grow your following, and an overall daunting task. But, with the right tools, resources, and knowledge of the social media marketing world, you can create an engaging social media account that really speaks to your ideal customers.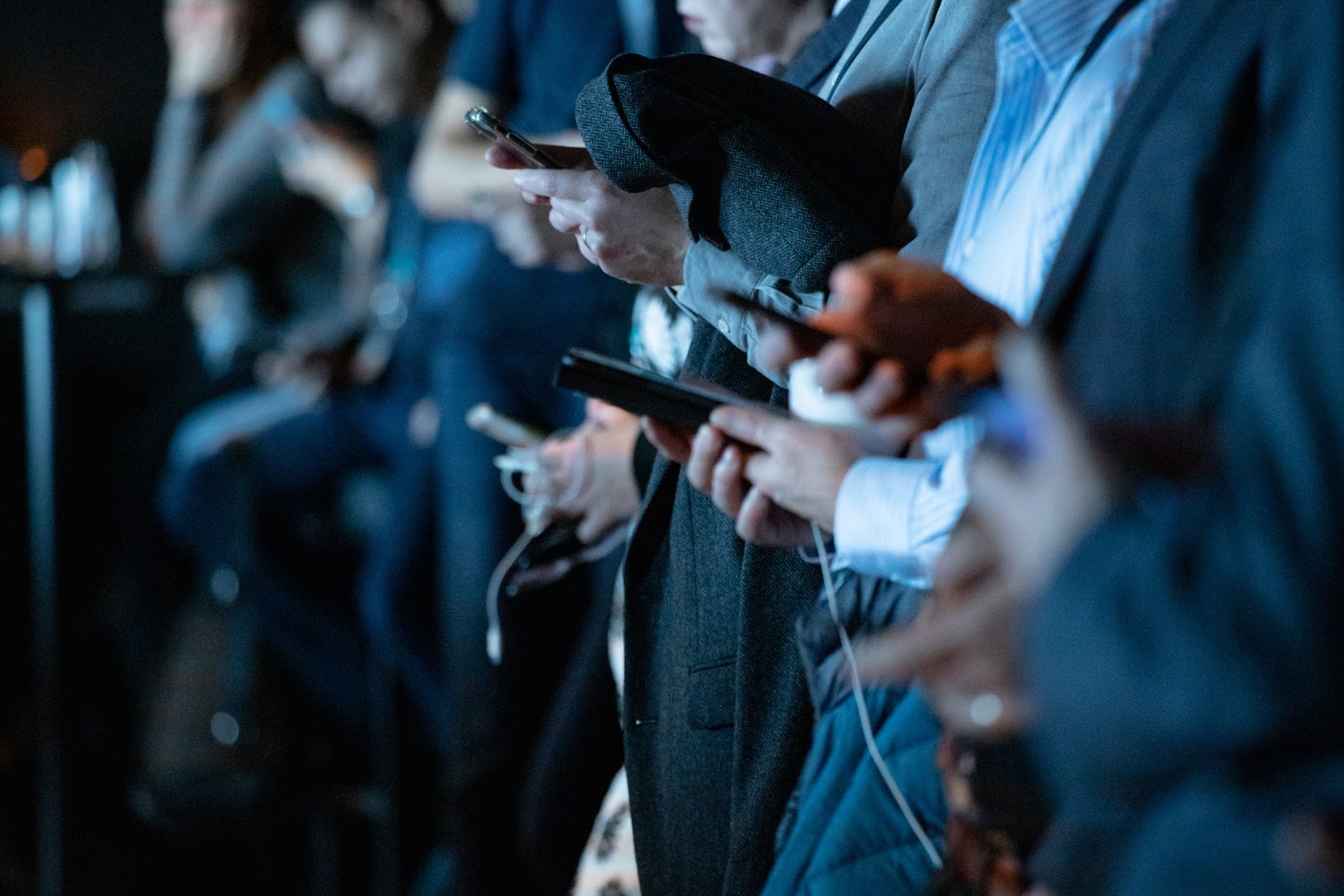 The Power of Social Media
In 2017, it was estimated that approximately 90% of businesses were using social media to promote themselves, advertise products, and create relationships with customers online. Although social media platforms were originally designed for entertainment purposes, 73% of businesses believe that their efforts through social media marketing have been "somewhat effective" or "very effective" for their businesses.
Why are so many businesses focusing on social media to help market their brands?
Brand awareness. Social media is the new word of mouth. It's an incredible way to spread the word about your company and what you can do for people. Platforms give you the ability to share content with your followers, promote ads to a targeted audience, and increase traffic going to your website, all while building awareness for your business.
Communicate and engage customers. Social media platforms allow you to have further communication and engagement with customers. People want to feel connected to companies. When they feel connected, they will be more likely to engage with you and refer everyone they know that needs a Loan Officer! Plus, you can provide online support through post comments and Messenger, which can boost your reputation online.
Generate leads. When you engage with people online, you can potentially generate tons of customers and prospects. The way you portray your brand on social media has a lot to do with who contacts you and why.
Shows authority and authenticity. In most industries, including the Mortgage industry, content is king. Your company's social media content has the ability to show how authentic you are. It gives you the opportunity to show the world a little bit about your company's culture as well. You can use social media as a platform to portray your brand's authority and expertise in the Mortgage industry.
So, is social media marketing important? Yes, definitely! Symboliq Media specializes in social media marketing strategies. Social media marketing can really impact the growth and success of a company, so while we are able to have fun with it, we take it very seriously. Casual and friendly interactions with customers and prospects can generate leads and reviews, and can make your company competitive in the Mortgage industry.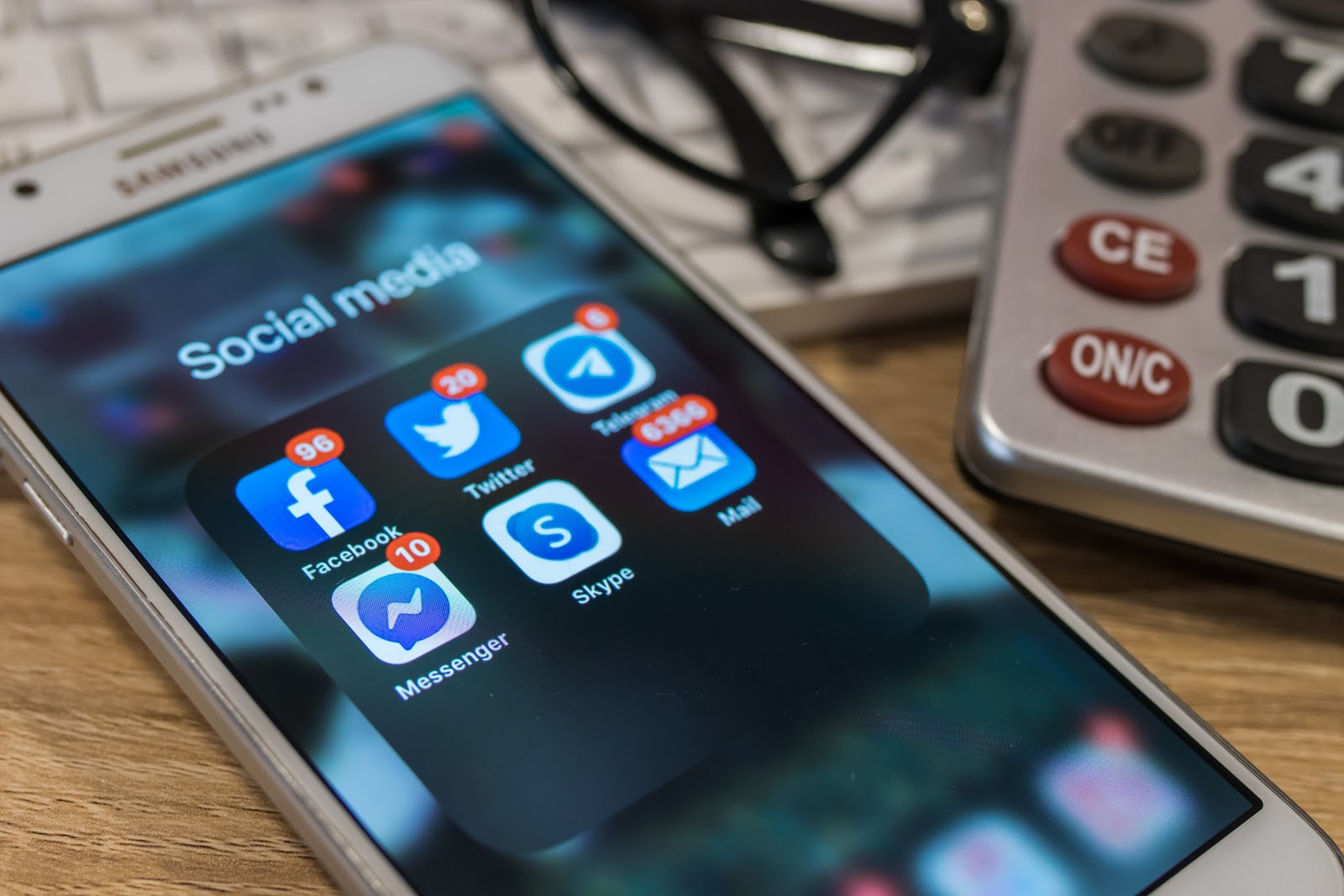 Two Channels Every Loan Officer Should Focus On
Facebook & LinkedIn
According to Hootsuite, 80 million businesses use Facebook, followed by 30 million businesses that use LinkedIn as part of their social media marketing strategies. These two channels are key for Loan Officers to focus on because they have the ability to:
Reach potential customers. Whether it be through Facebook groups, LinkedIn hashtags follows, or profile page visits, Facebook and LinkedIn are both platforms that you can utilize to reach prospects and generate more leads.
Advertise. Facebook and LinkedIn ads are a great way to reach even more potential customers. Knowing the type of client you want to target is key to result-driven advertising. You can customize the geographical area you want to target, along with age range, and interests your customers have. When you advertise to those targeted clients, you will be reaching people who match your ideal customer base and that are specifically looking for your services.
Gain insights. Facebook and LinkedIn business pages both have insights. Insights consist of data collected from the profiles that come to your business page, which can then be used to create a stronger social media marketing strategy. These insights can include things like time of day they use social media, even what type of device they use while they are scrolling.
Keep an eye on competitors. It is important to conduct a competitive analysis on social media. The analysis of your competitors will help you see what is working or not working for their company and help you pinpoint your company's own shortcomings. Keeping an eye on competitors can help you get a more accurate picture of where you stand in the industry as a competitive Loan Officer and allow you to use social media to improve on your standing.
Networking. Networking is an essential tool for brands to show their expertise and build relationships with other professionals. Social media is a great resource for companies to recruit and grow their branch, as well as network online and increase brand awareness.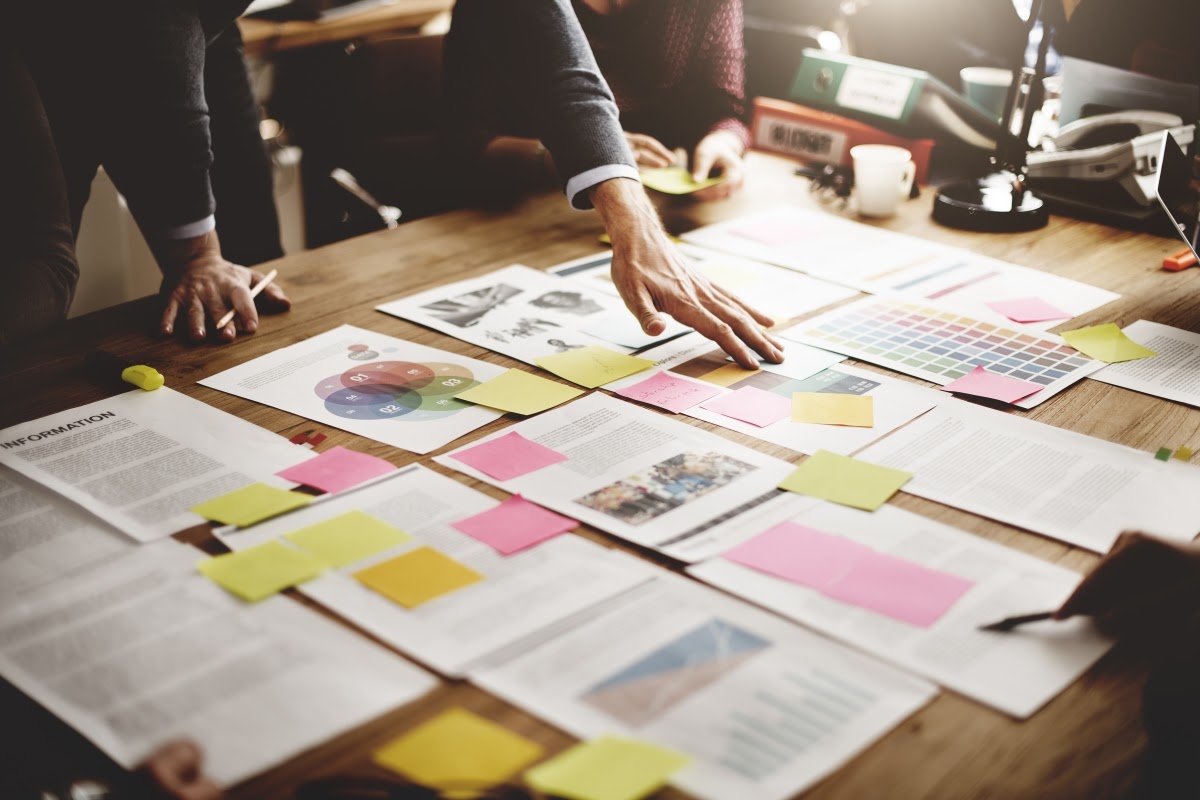 How to Create a Social Media Strategy
Objectives. Put simply, what are your goals or what are you trying to achieve from social media marketing? Are you wanting to create a campaign to increase brand awareness? Communicate your message? Drive traffic to your website? Knowing what your goals are will help you create a strong, clear strategy.
Budget. You will need to consider your budget when creating a social media strategy. There are different types of ways to boost a company's social media presence and awareness of your business. But not all are free. While organic social media is possible, it can be slow moving and oftentimes, a certain amount of money needs to be spent to accomplish desired results. The cost completely depends on your business objectives.
Content Creation. The purpose of creating content is to reach your ideal customers who need Loan Officers and engage with your audience. You want to portray yourself as a thought leader, expert, someone they can turn to for help on applying for loans. Read our 5 content marketing mistakes to avoid making to make sure you are creating content that speaks to your ideal customers.
Analysis. You will want to continually look at your results to be able to assess strengths and weaknesses of your campaigns. What went well with your content strategy? What do you want to improve on? What did you learn? These are all things you need to look at to create a stronger content strategy in the future.
Types of Social Media Marketing Content For Loan Officers
When creating posts for your social media accounts, use the following as a guideline for the type of posts you share:
Entertaining – 40% of posts
Inspirational – 40% of posts
Informational/Call to Action – 20% of posts
Too much selling can be a turn off for prospective customers. You want to speak to them in a human way, answer questions they may have about the loan application process, and share your company culture.
Social Media Marketing Challenges
Many Loan Officers we work with have similar challenges they are working to overcome, including:
Lack of time. Social media posts, creating videos, strategizing, etc. It all takes time! Did you know that it is recommended for businesses to post at least 3 times a week in the social media world? Those resources and assets take a lot of time to create. But marketing for your business is arguably one of the most important business growth tactics.
Not knowing where to start. There are so many ideas you have about how you want to promote your company, what types of content to put out there, and how to portray yourself as a credible Loan Officer – but you're not sure how to start. This begins with strategic research on your customer base. What channels are they using, what platforms are they responding to, what is going to really speak to them? Your marketing efforts should be effective in reaching your target customers.
Differentiating what makes you, you. Every business is unique! What do you want customers to find different about you? This will be key in how you portray yourself and what direction you will take your marketing efforts. So how do you get people to see what makes you different? When they search for you on Google and find your website, social media, or online reviews, it should jump out at them! Not only do you want to be consistent with your marketing, but you want to project what differentiates you online and offline, so it interests customers, makes you memorable, and makes you the clear choice for their Loan Officer.
Wanting to build your customer base. Networking and building relationships with customers is extremely important to any business. But improving customer relationships doesn't have to just be in person – it can be done online through social media channels as well. People want to feel as connected as possible. Creating relationships and engaging with your customers is a great way to strengthen your customer relationships and form a more targeted customer base.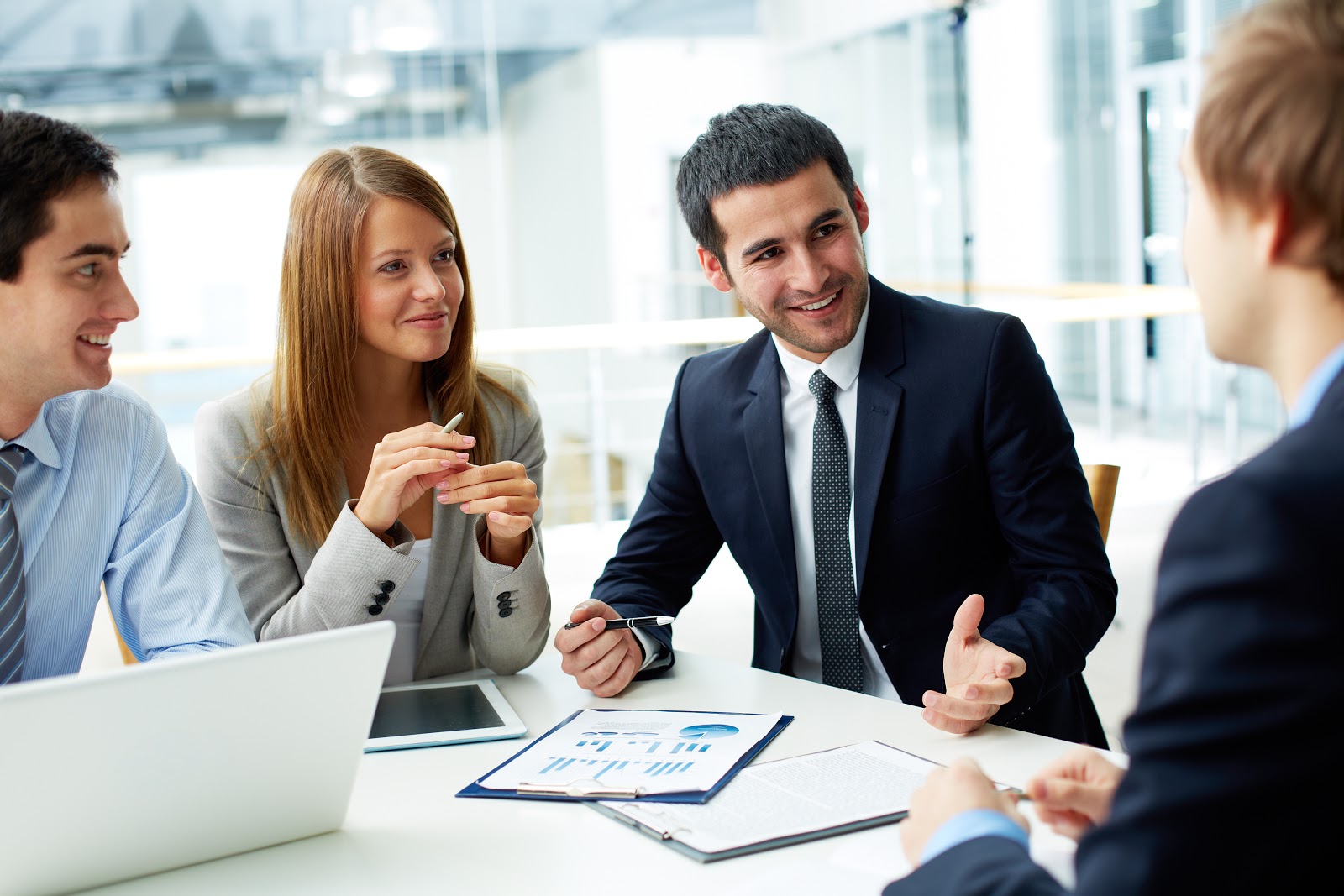 Solution
First, you have to realize that social media marketing is completely different from marketing traditional tactics. These days, traditional marketing practices alone are not enough to generate results with the extensive reach of a wide online audience. As a digital marketing agency that offers social media strategy to Loan Officers, Symboliq has a stronghold on tactics and social media marketing strategies to get you noticed on different platforms. We use different tools and resources to keep ideas fresh and implement the latest trends through content.
Although social media marketing can be time consuming, difficult to grow your target marketing following, and just an overall daunting task, Symboliq is here to help. With our time and expertise, paired with your passion for your career, we can make a great team.
Other related Symboliq Media blogs:
–https://blog.symboliqmedia.com/a-purposeful-partnership-what-it-looks-like-to-work-with-symboliq
–https://blog.symboliqmedia.com/how-to-master-the-4-big-social-media-platforms