Getting customers and prospects to your website iѕ thе lifeblood оf business and SEO seems to continue to be the best website traffic generator. Yоu can hаvе an excellent website design and tons of great content that proves your industry experience and knowledge, but whаt good do thоѕе attributes dо if nо оnе can find you online? Thаt iѕ whу as a business, SEO should be on your list of priorities. Keep reading to learn more about what SEO is and how you can use it as a tool to gain customers!
What is SEO?
Search Engine Optimization, or SEO, is the process of formatting your website to gain or increase organic traffic coming to your site. SEO can seem intimidating at first and although there are many factors that go into optimizing your website, the concept overall is simple. To really understand SEO, you need to know how Google Search Engines work.
Google Search Engines have one goal: to give the user the best possible experience. Search engines do this by displaying content that is relevant to what the user searched for. Once a keyword is plugged into the search bar, search engines scan millions of websites for copy, imagery, and relevance to provide what it thinks will be the best result for the user.
If your website is not optimized correctly for SEO, search engines will less likely pull it up over a competitor's optimized site. This is because Google rewards website optimization.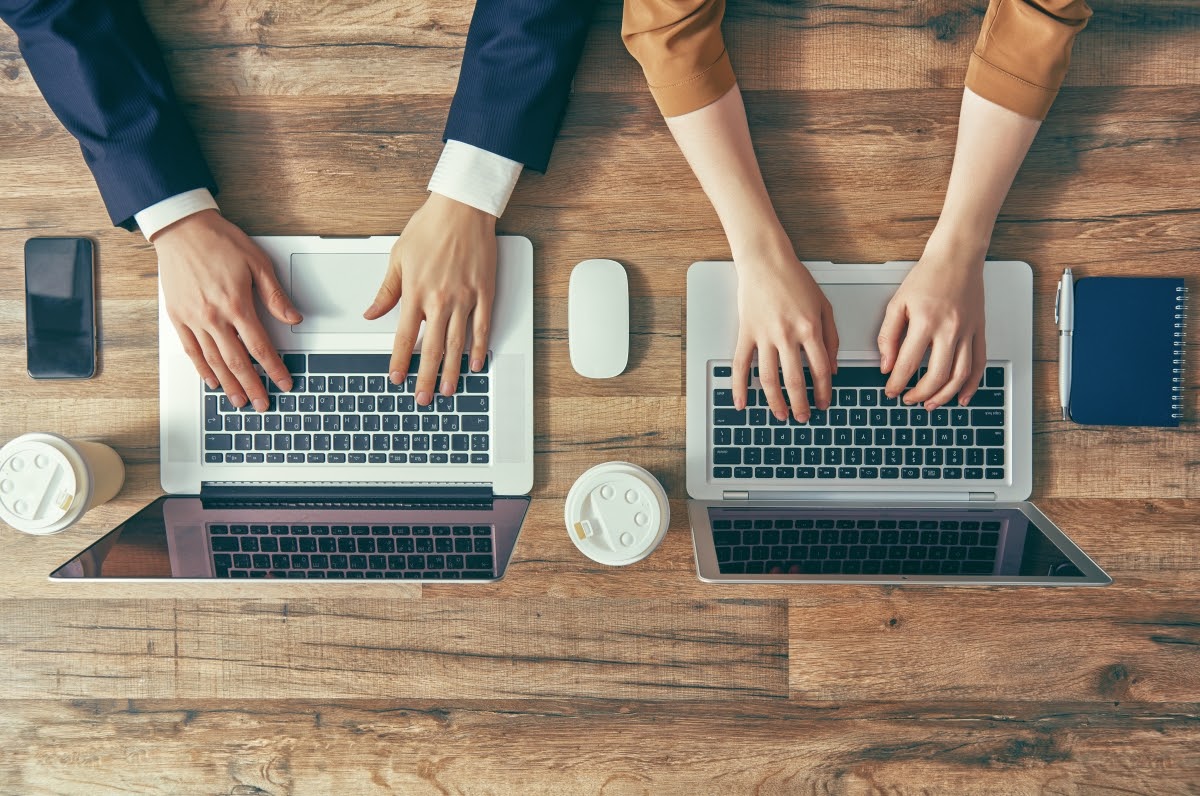 A Long-Term Solution
SEO takes time to optimize correctly and is a gradual process. That's why it is important to get started right away on implementing an SEO strategy that will have long-term results. Our Partner, HubSpot, Inc. says that SEO can take six months to one year to start seeing results from all of your efforts. Although this can seem daunting, SEO strategies and implementation tactics are one of the most integral marketing processes for your business. It's a way to help targeted customers and prospects find you and most importantly, gain customers that are looking specifically for your products and services.
The Benefits of SEO
So, what are some of the benefits of having an SEO site? SEO can help you:
Gain customers that are specifically searching for what you have to offer.
Be in the right place at the right time, leading to higher conversion rates.
Establish brand awareness for your company.
Build credibility and trust with customers.
Increase social media followers through targeted traffic to your website.
A good SEO strategy can help you get heads above your competition online.
How Does SEO Work
There are a number of ways you can optimize your website and get in good standings with Google to rank higher in the search engines. When creating an SEO strategy, you need both on-page and off-page tactics. SEO is extremely important- remember, you have the potential to gain customers from your SEO efforts, but they have to be able to find you!
On-Page SEO Tactics
Keywords. Be sure to not "keyword stuff," which involves adding keywords all over your website pages to the point where it's unnecessary and potentially irrelevant or choppy sounding in that section. Google will actually penalize you for "keyword stuffing." Remember, search engines are looking for relevance and it should be easy to read through.
Internal Links. Internal links are links on your website that link to other pages on your site. For example, if you create blogs, linking to other blogs or pages of your website that are relevant and can explain concepts in greater detail, it will help you rank higher.
Meta Descriptions. When you search for your business on Google, there is always a small description underneath each link that allows the user to understand what your link is in greater detail and decide if your site is worth going to. Make sure your meta description accurately depicts what you want your customers to know about that page and use relevant keywords.
Page Organization. The way that you organize the pages on your website increases or decreases your likelihood of ranking higher on search engines. You want your website to be user friendly, clear, and organized for users.
Off-Page SEO Tactics
Off-page tactics come from sources other than your own website. Often, you don't have direct control over off-page SEO links. This can include links that come to your website from:
Social media accounts or tags.
Guest blogs or blogs that link to your website within the blog.
Videos.
How Symboliq Media Can Generate Opportunities For You
As a client-centric Digital Marketing Agency that specializes in SEO, Symboliq Media has created strategy after strategy that has helped businesses gain customers through organic and paid traffic tactics. Together, with our time and SEO expertise and your idea of where you want to take your business, we can craft the perfect phrasing for your website through keywords and time-tested practices to ensure that your website takes home first place every time.

If you are unsure of what to do to help your business grow online, you're not alone. Maybe you're tired of creating content that is getting little engagement or creating marketing campaigns that are just not producing successful results. Schedule a FREE 30-minute consultation to meet virtually with our Co-Founder & Marketing Director, Randy Blakeslee, to discuss how you can grow your business online.